Stay in complete relaxation
in the heart of the Park of the Po Delta
in simple, bright and comfortable rooms.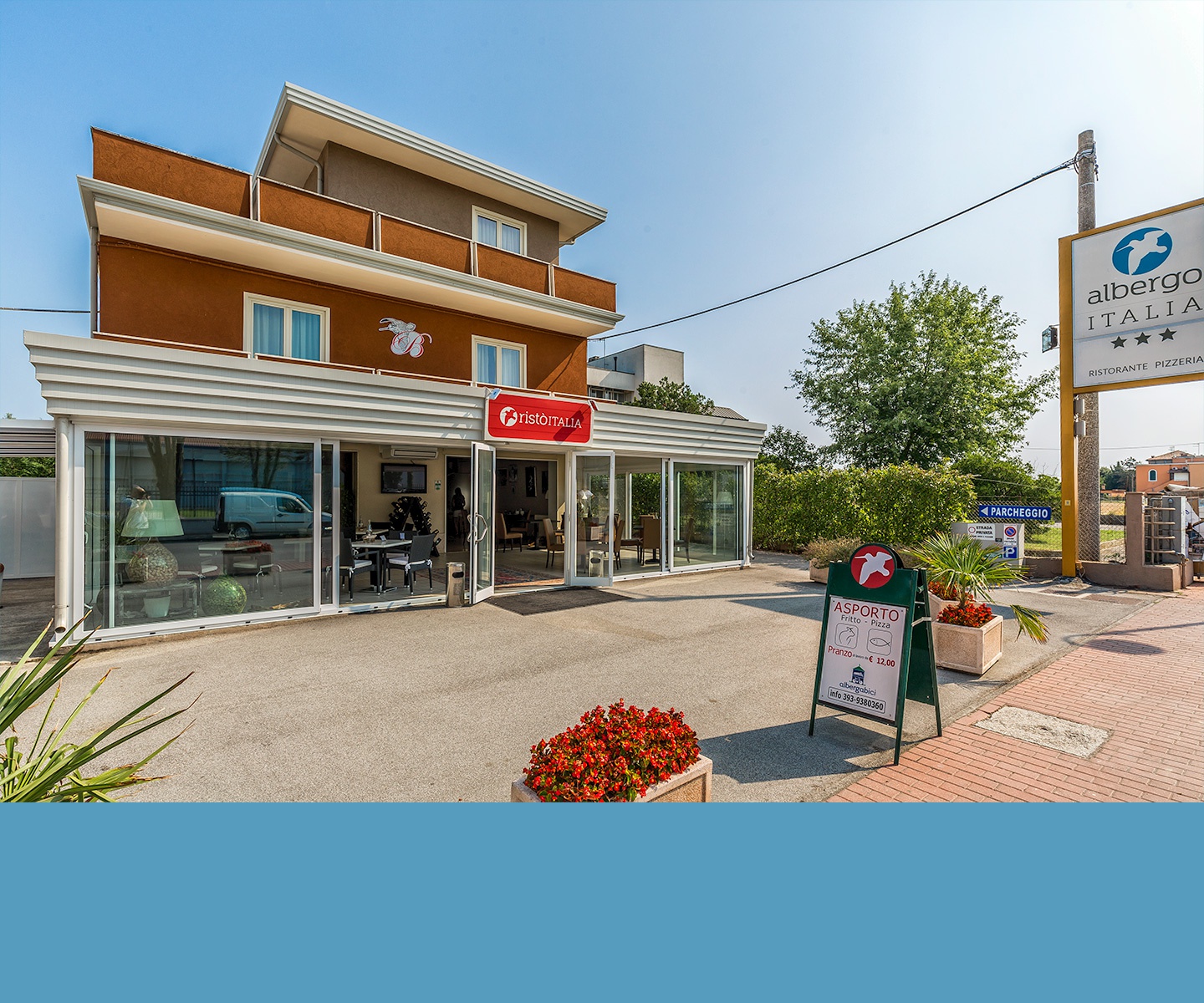 Welcome to Albergo Italia
Albergo Italia is a historical venue in a young area.
Established during the splendour of the 1960s as an Ostaria, it later became an inn before undergoing several renovations after being affected by heavy floods.
The passing of the years did not affect the traditional culture, which remained alive in the local hospitality and the cuisine renownedits reworking of typical dishes.
It is said that where the large car park is now locatedthere used to be a "Balera" (dance floor) in the summer, where people from the town and holiday makers would gather to dance under the stars and enjoy a cheerful evening. Many famous singers of the time performed there and beauty pageants including Miss PortoTolle and Miss Elegance were held. At that time it was known as "Arlecchino"..